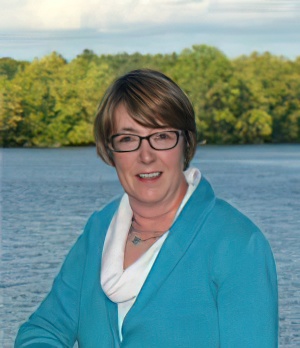 Melinda Gehris


Hess Gehris Solutions

Click here to email
Click for Full Website
95 North State Street, Suite 3
Concord, NH 03301
USA
603-225-0477
Fax: 603-227-0745
MEMBER OF:





Description of Practice
Melinda has been mediating professionally since 1994. Her practice includes both private clients and work for the New Hampshire Probate and Superior Courts, the United States District Court for the District of New Hampshire, the EEOC and the Human Rights Commission. She is also a New Hampshire Certified Family Mediator. As an experienced trainer, Melinda develops and leads programs in dispute resolution from basic mediation skills to advanced, specialized dispute resolution training. She has also developed programs in negotiation, arbitration and other dispute resolution processes.
Melinda was appointed to the New Hampshire Supreme Court Committee on Dispute Resolution. She is the Vice-Chair of the New Hampshire Bar Association's Dispute Resolution Committee. Melinda also serves as a Library Trustee for the Fuller Public Library in Hillsborough, New Hampshire.
Professional Background
Melinda began her legal career in insurance coverage and insurance defense with Morrison, Mahoney & Miller in Boston. She then moved to New Hampshire in 1994 and continued litigating and developed her mediation practice at Devine, Millimet & Branch. Since 2008, she has been a partner with Carol Hess at Hess Gehris Solutions and has focused her time and energy on mediation, facilitation, training and consulting.
Degrees
Albright College BS Business Administration and Spanish 1985 Northeastern University School of Law: J.D. 1991 University of Massachusetts: Certificate in Dispute Resolution 2001
Areas of Practice
ADA
Adoption
Adult Family
Agriculture & Ranching
Business
Civil (general)
Commercial
Community
Congregational
Construction
Contracts
Divorce (all issues)
Divorce (parenting)
EEOC
Elder
Employment
Environmental
Family
General
Insurance
Land Use
Legal Malpractice
Marital Mediation
Medical Malpractice
Organizational
Partnership
Personal Injury
Police
Probate
Professional Fees
Public Policy
Real Estate
Workplace
Professional Services
Mediator
Fact-Finder
Advanced Mediation Trainer
Systems Designer
Mediator-Arbitrator
Mediation Consultant
Mediation Trainer
Conflict Coach
Mediating Lawyer
Arbitrator
Facilitator
Communication Skills Trainer
References available upon request.
This dispute resolution professional keeps professional liability insurance.