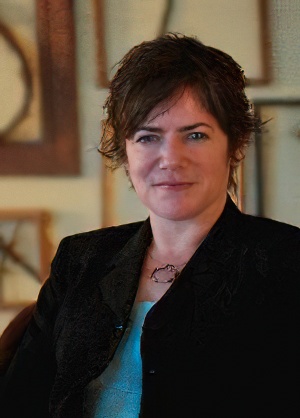 Nancy Maisano


Maisano Mediation LLC

Click here to email
Click for Full Website
1420 Fifth Ave.
Suite 3000
Seattle, WA 98101
USA
206-957-1955
Fax: 206-957-1954
MEMBER OF:









Description of Practice
Maisano Mediation, LLC provides confidential and skilled mediation services to parties involved in employment disputes and discrimination litigation. The practice includes a broad range of employment-related disputes, including complex multi-party disputes, civil litigation cases, and pre-complaint workplace conflicts, such as accommodations issues. Nancy Maisano, founder of Maisano Mediation, LLC, is an attorney who has mediated more than 1,400 state and federal discrimination claims involving gender, sexual harassment, race, age, disability, national origin, pregnancy, religion and equal pay act claims, wage and hour violations, defamation, breach of contract, FMLA and whistleblower violations.
Professional Background
With more than 20 years' experience in labor and employment law -- including civil litigation--Nancy Maisano understands the costs both parties incur when faced with litigation and the value of resolution through alternative means. Prior to launching her private mediation practice, Nancy was a full-time attorney-mediator for the U.S. Equal Employment Opportunity Commission for six years. She gained experience litigating employment discrimination disputes as a trial attorney for the EEOC and prior to that as an associate in a labor and employment firm. While in private practice, Nancy represented both plaintiffs and defendants in employment and labor litigation and as an advocate in mediations and arbitrations.
Experience
Nancy Maisano, J.D., principal of Maisano Mediation, LLC, has served exclusively as a professional mediator since 2001. Having successfully mediated more than 1,000 employment disputes involving Fortune 500, smaller companies, nonprofits and public agencies, Nancy Maisano has developed an expertise in the area of employment discrimination and workplace disputes.
Degrees
University of Baltimore School of Law, J.D., cum laude, 1990 Louisiana State University, B.A., cum laude, 1987
Training
| | | |
| --- | --- | --- |
| Dates | Trainer(s) | Title |
| | SEE BELOW | |
Approach
I believe that pre-mediation communications are important to determine and agree upon the best approach to increase the likelihood of a successful process. As a mediator, I play an active role in the process beyond the facilitation of communication between disputing parties. Throughout the mediation, I listen and strive understand each parties' perspective and objectives. I usually question each party and/or their counsel, reality test, help parties analyze the strengths and weaknesses of their cases, and offer ideas for resolution. My expectation is for the parties to participate with a good faith, sincere and serious intention to resolve the dispute.
Fees
An hourly fee applies to time spent in preparation and in the actual mediation conference.
Other Information
TRAINING LISTED BELOW -- NW ADR Conference, 12 hours/conference, Washington Law School Foundation, Washington State Bar Association and Washington Mediation Association, Seattle, 2002-2011 American Bar Association ADR Section Conference, 20 hours/conference, Seattle, WA, 2002, 2008, New York, NY, 2009, San Francisco, 2010 American Arbitration Association, Advanced Mediation Training, 6 hours, Seattle, 2011 Crossroads of Conflict - Advanced Mediation Training with Kenneth Cloke, 6 hours/session, Antioch University and Washington Mediation Association, Seattle, WA, 2007, 2009 A Place at the Table Training Conference, 10 hours, Seattle Federal Executive Board, Seattle, WA, 2006 Pepperdine University Advanced Mediation Practice, 20 hours, Strauss Institute for Dispute Resolution, Malibu, CA, 2005, 2011, 2012 Advanced Mediation Training, 24 hours, U.S. Equal Employment Opportunity Commission, Washington, D.C., 2003 Professional Mediation Skills Certificate Training, 40 hours, University of Washington Law School/Washington State Bar Association, Seattle, WA, 2002 Mediation Skills Training, 40 hours, U.S. Equal Employment Opportunity Commission, Washington, D.C., 2001
Areas of Practice
ADA

(500 mediated)

Civil (general)

(1,000 mediated)

Contracts

(100 mediated)

Cross Cultural

(700 mediated)

Education

(50 mediated)

EEOC

(1,000 mediated)

Employment

(1,400 mediated)

Estate Planning

(5 mediated)

Franchise

(5 mediated)
Insurance

(200 mediated)

Labor - Management

(50 mediated)

LGBTQ

(50 mediated)

Partnership

(10 mediated)

Personal Injury

(10 mediated)

Public Policy

(50 mediated)

Workers Comp

(20 mediated)

Workplace

(1,400 mediated)
Professional Services
Mediator
Systems Designer
Fact-Finder
Mediation Consultant
Mediation Trainer
Conflict Coach
Mediating Lawyer
Advanced Mediation Trainer
Communication Skills Trainer
References
This dispute resolution professional keeps professional liability insurance.