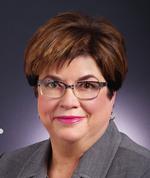 Nancy L. Sponseller


Law Office of Nancy L. Sponseller

Click here to email
Click for Full Website
5890 Sawmill Road
Suite 110
Dublin, OH 43017
USA
614-764-0423
Fax: 614-764-2486
MEMBER OF:

Description of Practice
When you turn to the Law Office of Nancy L. Sponseller for counsel, you will work with dedicated professionals who care about your well-being and your future. Nancy L. Sponseller is a long-time central Ohio resident who worked in a well known and established law firm prior to establishing her own practice. She has built a strong reputation for skill and integrity, earning many honors, including recognition by various organizations as a top attorney in the Columbus area. The experienced staff at our Dublin law office is knowledgeable, efficient and caring.
Ms. Sponseller is a Board Certified Specialist in Family Relations Law by the Ohio State Bar Association, and she emphasizes negotiation as a means of producing "win-win" solutions. She is a founding member of the organization now known as Central Ohio Academy of Collaborative Divorce Professionals, and is an assertive, credible lawyer who is able to protect your interests. For more information about Ms. Sponseller, simply follow the link to her detailed profile below. To discuss your needs involving divorce, other family law issues, or probate and estate matters, contact us today.
Experience
I do not accept litigated cases, but work exclusively to resolve family and marital issues in a non-adversarial process of either collaborative divorce, collaborative divorce mediation or divorce/family mediation. Since leaving litigation, I have now handled over 100 cases in a nonadverasarial process where success is defined as a "winwin" result for both parties and children.
Degrees
I received my B.A. Degree, Summa Cum Laude, from The Ohio State University in 1974, and my J.D. Degree, Cum Laude, also from The Ohio State University Moritz College of Law, in 1977.
Training
| | | |
| --- | --- | --- |
| Dates | Trainer(s) | Title |
| 2018 | Woody Mosten | Family Law Mediation 40 hours |
| 2019 | Woody Mosten | Collaborative Family Law advanced Tr 12 hours |
| 2015 | Community Mediaton | Family Law Mediation 40 hours |
| 2010 | Ohio Supreme Court/ M Kolman | Family Law Mediation 12 hours |
Approach
My approach to dispute resolution is that all people want a life of peace and tranquility, and not one of unsustainable daily stress. My task as the professional is to lead the parties on the path where peace is not only attainable but the path leads to a place grounded on fair and equitable solutions that enable the parties not only "breath" in the present but also see a bright future full of promise.
Fees
I work on an hourly rate basis and fees are discussed and agreed upon when I know the scope and nature of the undertaking.
Areas of Practice
Business
Divorce (all issues)
Divorce (parenting)
Estate Planning
Family
Online Mediation
Partnership
Prenuptial
Probate
Trust Management
Professional Services
Mediator
Facilitator
Estate Planner
Mediation Consultant
Representational Lawyer
Mediating Lawyer
Collaborative Professional
Online Mediator
References
This dispute resolution professional keeps professional liability insurance.