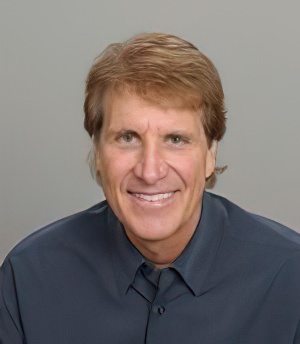 Paul Jozef


Center For Complete Communication, Inc.

Click here to email
Click for Full Website
2942 N. 24th Street, Suite 114
Offices also in Scottsdale, Tempe and West Phoenix
Phoenix, AZ 85016
USA
602-674-0130
MEMBER OF:





Description of Practice
**Multiple Locations including Phoenix, Scottsdale, Tempe and West Phoenix**
Mailing Address:
1401 E. Alice Ave.
Phoenix, AZ 85020
Paul Jozef is a mediator, attorney and certified communications trainer. A gifted listener, he gives participants the opportunity to be fully heard, asks the tough questions when needed, and applies relevant legal analysis. Over the last 12 years has successfully mediated over 500 divorce, family, business and real estate matters. He also prepares all needed court documents.
Professional Background
Paul A. Jozef, J.D. practiced law in Arizona for thirteen years, advising divorcing couples, handling business transactions and practicing civil litigation. Paul received his mediation training through the Center for Nonviolent Communication, and The Mediation Center, in Eugene, Oregon. He has practiced mediation for the last 12 years, and earned practitioner member status with the Association for Conflict Resolution. In 2002, Paul was certified as a communications trainer with the International Center For Nonviolent Communication. Paul has delivered hundreds of communication workshops to groups such as counselors, social workers, psychologists, parents and teachers.
Experience
As part of his personal growth process, Paul left his law practice in 1996 and then established the Center for Complete Communication. As a full time mediator since 1999, Paul has mediated over 500 divorce, family, business and real estate disputes.
Degrees
B.S. University of Wisconsin-Madison J.D. University of Wisconsin-Madison
Approach
Paul has a unique combination of expertise in both law and communications. He is a gifted listener and legal analyst, and uses these skills to help parties to be fully heard, interact productively, and collaborate in finding creative solutions. He offers insight, compassion, experience and legal information to clarify issues, and overcome emotional barriers. He then expertly drafts legally binding agreements, and completes other necessary legal documents and court processing.
Fees
Mediation Fees: $240 per hour. Complete Divorce Document Preparation: flat fee of $500 without children; $600 with children.
Areas of Practice
Adult Family
Business
Contracts
Divorce (all issues)
Divorce (parenting)
Family
Personal Injury
Real Estate
Professional Services
Mediator
Counselor
Communication Skills Trainer
Mediation Consultant
Online Mediator
Mediating Lawyer
Arbitrator
Collaborative Professional
Facilitator
Online Arbitrator
Parenting Coordinator
References available upon request.
This dispute resolution professional keeps professional liability insurance.