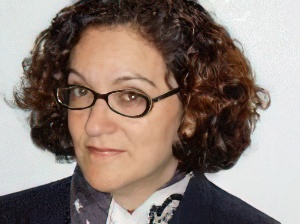 Rachel Green



Click here to email
Click for Full Website
120 Garfield Place
Suite A-6
Brooklyn, NY 11215
USA
718-965-9236
Fax: 718-965-9236
MEMBER OF:









Description of Practice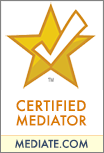 Have control over the shape of your future by mediating your divorce. I will help you identify and resolve all issues which have to be decided before you can divorce. As a mediator, I am trained to improve your communication and help you to brainstorm and consider all of your options before making decisions. If you have children, we will spend time talking about your visions for the future, your hopes and dreams and the ways that you each want to be involved in their lives. Through the discussion in mediation sessions, most participants come away with a clearer idea of what they want - and that vision is essential before you can get it in a negotiation. If appropriate, I can also draft your separation agreement and papers to be filed with the court to effect the divorce.
Professional Background
Rachel Fishman Green, Esq. has been a divorce mediator since 1995, and a Collaborative Practice attorney since 2001. She is an Advanced Practitioner member of the Association for Conflict Resolution, and an accredited mediator by the New York State Council on Divorce Mediation. She has helped many hundreds of married and unmarried couples, over the years, to work together to restructure their lives, so that they can move forward to a less-conflict ridden, happier, life. Rachel has been a Board Member of the Family & Divorce Mediation Council of Greater New York. She edited their newsletter for 5 years, and presently chairs the Ethics Committee and formerly chaired the Task Force on Domestic Violence.
Experience
Rachel Fishman Green has been a mediator since 1995. She was a Practitioner Member of the Academy of Family Mediators, and is accredited by the NY State Council on Divorce Mediation. Rachel has helped divorcing couples resolve conflicts about division of homes, time with the children, dividing small businesses, distribution of pension assets, child support, division of health and child care expenses for children, tax aspects of divorce, how to bring new girlfriends/boyfriends into children's lives.
Degrees
Juris Doctor, Boston University School of Law, 1990
Training
| | | |
| --- | --- | --- |
| Dates | Trainer(s) | Title |
| 1995 | Dina Jansenson & Susan Coleman | Mediator for Lawyers - 30 hours |
| 1995 | Bob Collins, Lori Goldstein, various | Association of the Bar of the City of New York - 40 hours |
| 2005-2012 | Jack Himmelstein | Understanding Model of Mediation - 32 hours |
Approach
I believe that YOU know your lives, your children, and your property better than I do. My goal is to make sure that all of the important information is in the room, and then to come to as full of an understanding of what each of you needs to move forward, so that you and your spouse can make your the best decisions, which contain as many of those things as possible for yourselves and your family. I believe that a break-up or divorce is not the end of a family, but is rather the restructuring. My hope is to help you both to move forward with a clear head and a clear heart; having worked together to find out what is fair for both of you; enabling you to wish each other well as you part ways, and allowing you to find some closure, and move forward to this next phase of your life. I follow the Understanding Model of Conflict Resolution.
Fees
$275-$425 per hour spent working with your family, in and outside of sessions, including time spent on the telephone and drafting and editing the Agreement. I supervise some junior mediators in my practice, and can offer a sliding scale. The average mediation is completed in 3-5 sessions. The average agreement is drafted in 4-8 hours, depending on the complexity involved. I offer a consultation for $150. I charge a $1,850 flat fee for preparing and filing uncontested divorce papers, which is in addition to the court's filing fees - presently $394. Payment plans are available. Credit cards accepted.
Other Information
Call me with any questions you might have -- 718-965-9236 or on my cell phone -- 917-270-1897 -- or via e-mail -- Rachel@mediate2resolution.com
Areas of Practice
Community

(24 mediated)

Divorce (all issues)

(4,200 mediated)

Divorce (parenting)

(378 mediated)

Family

(348 mediated)

Landlord - Tenant

(8 mediated)
LGBTQ

(87 mediated)

Probate

(6 mediated)

Professional Fees

(12 mediated)

Victim - Offender

(5 mediated)
Professional Services
Mediator
Collaborative Professional
Online Mediator
Parenting Coordinator
Mediation Consultant
Mediation Trainer
Mediating Lawyer
References
This dispute resolution professional keeps professional liability insurance.