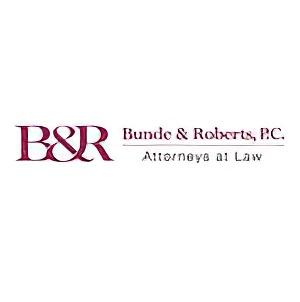 Robb Bunde
Bunde & Roberts, P.C.

Click here to email
Click for Full Website
223 4th Avenue
Suite 500
Pittsburgh, PA 15222
USA
412-391-4330
Description of Practice
Bunde & Roberts, P.C., is a boutique Family Law practice with over 100 years of combined experience, providing sensitive and personalized representation in all aspects of Divorce and Domestic Relations matters. We provide a dedicated, tailored service to our clients, customizing our representation to the needs and circumstances of each matter we handle. The Pittsburgh family law attorneys at Bunde & Roberts have represented clients in the most complex, high net worth, and high stakes divorces and family law disputes, as well as clients spanning all incomes and family types. Whether your matter involves divorce, custody issues, alimony, child support, or any other Pennsylvania family law matter, our family law team stands ready and able to give you the advice and representation necessary to set you on the path toward the next phase of your life.
Areas of Practice
Divorce (all issues)
Divorce (parenting)
Professional Services
Mediator
Mediating Lawyer
Collaborative Professional
Facilitator
Online Mediator