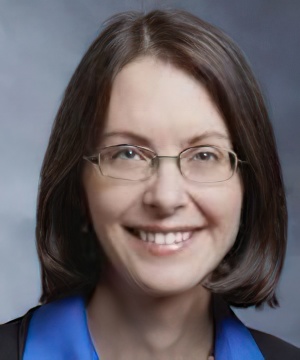 Susan V. Busby


Law Offices of Susan Busby, LLC

Click here to email
Click for Full Website
10 North Main Street, #313
West Hartford, CT 06107
USA
860-521-0237
MEMBER OF:







Description of Practice
I am committed to helping individuals and families in Connecticut through the separation and divorce process without the emotional and financial costs of litigation. By using either the mediation or collaboration process, I can help you avoid court-imposed solutions to your problems, and also avoid public hearings and a prolonged and costly process. Mediation and collaboration sessions are conducted in the privacy of my office, and through our sessions I work with you to create an individualized solution to your problem. I can prepare the legal documents that you need for your divorce or legal separation. I also help individuals who are working in the judicial process themselves or with a mediator, and who want my opinion on an individual issue or an entire agreement. Other services include acting as a private special master and drafting prenuptial agreements.
Professional Background
In addition to professional training, I bring a financial background from working in a trusts, estates and tax department at a large major law firm. I also have training as a pastoral counselor. Wanting to give back to the community, I volunteer my time to help couples resolve parenting and financial issues through court suppported special masters programs and at the Children's Law Center where I serve as a volunteer mediator.
Experience
I have helped hundreds of individuals and families resolve issues in a respectful manner through mediation and collaboration. And although I have had over a hundred hours of training, I continue to seek out training to improve my skills as a problem solver and peace maker.
Degrees
BA McGill University; JD with honors UCONN Law School 2003.
Training
| | | |
| --- | --- | --- |
| Dates | Trainer(s) | Title |
| 2003 | Divorce Mediation Training Associates | Mediation Training 40 hours |
| 2005 | Collaborative Practice: California Group | Basic Interdisciplinary Training 24 hours |
| 2006 | Victoria Smith | Advanced Interdisciplinary Training 8 hours |
| 2007 | Vancouver Group | Advanced Interdisciplinary Training 8 hours |
| 2007 | Divorce Mediation Training Associates | Advanced Mediation Training 24 hours |
| 2008 | Sharon Ellison | Non-Defensive Communication for Family Law Mediators and Collaborators 8 hours |
| 2008 | PEACE Program | Advance Mediation Training on Parenting Issues 20 hours |
| 2008 | Victoria Smith and Shari Goren-Slavin | Advance Collaborative Training 16 hours |
| 2009 | Kenneth Cloke | Advanced Mediation Training 16 hours |
| 2009 | John Fiske | Marital Mediation Training 8 hours |
| 2010 | Various | Mindful Lawyering Conference, UC Berkely 16 hours |
| 2011-2012 | Various | Conn. State Certified Guardian Ad Litem Training 30 hours |
| 2011 | Forest (Woddy) Mosten | Advanced Mediation Training 8 hours |
| 2012 | Various | Academy of Professional Family Mediators Conference 16 hours |
| 2014 | Ken Cloake | Advanced Mediation Training 7 hours |
| 2015 | Frazer et al | Better Outcomes for Children 6 hours |
| 2015 | Chip Rose | The Art of Maximization |
| 2016 | Robert Stains | Dialogue Tools for Collaborative Practice |
| 2018 | Daniel Shapiro | Negotiating the Non Negotiable |
| 2019 | Jacinta Gallant | Insight Mediation--5 month online training |
| 2019 | APMF | Multiple Conference Sections |
Approach
My approach is to educate and support individuals and couples to allow them to make decisions throughout the divorce process, with hope that skills learned during the process will continue to be applied after the divorce case is finished.
Fees
The cost of your case depends on the number and complexity of issues involved, how well you and your spouse can work together and how many negotiating sessions you need. I encourage clients to do as much as they can to save money, and I am available as a resource when needed. I will be able to give you an estimate after learning more about your case.
Other Information
Attorney Busby is also the author of Chapter 21, Alternative Dispute Resolution in A Practical Guide to Divorce in Connecticut (MCLE New England, 2018), Chapter 12, Marital Agreements in A Practical Guide to Estate Planning in Connecticut. (MCLE New England, 2017), and several chapters from Stephenson's Connecticut Civil Procedure (Atlantic).
Areas of Practice
Divorce (all issues)
Divorce (parenting)
Family
Marital Mediation
Parent-Teen
Prenuptial
Professional Services
Mediator
Mediator-Arbitrator
Collaborative Professional
Facilitator
Online Mediator
Parenting Coordinator
Mediation Consultant
Mediating Lawyer
Arbitrator
References available upon request.
This dispute resolution professional keeps professional liability insurance.
Attachments

CL Article by SVB.pdf