About John A. Fiske
(phone and FAX (781) 647-3820)
Yale 1958
Michigan Law School 1961
Winthrop, Stimson, Putnam & Roberts in NYC 1961-1964
Choate, Hall and Stewart in Boston 1964-1968
First Assistant Corporation Counsel for the City of Boston and Legal Advisor to the Boston Police Department, 1968-1974
Executive Secretary to the Mass. Supreme Judicial Court, 1974-1978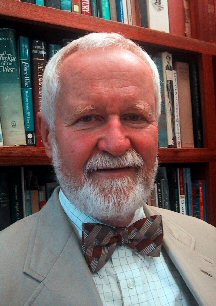 June 1978 - June 1979. For a year I travelled with my wife and 3 children, ages 12, 15 and 17 when we started. We bicycled through Europe and backpacked in Asia, living for months in a four person tent and learning family mediation skills.
Of counsel at Healy, Lund and Fiske, now Healy, Fiske. Richmond & Matthew, LLP, mediating there since September 1, 1979. From being lawyer and mediator about half and half in the beginning, I am now about 99% mediator and 1% lawyer.
I decided to become a divorce mediator during our trip. Back home I started talking to judges, lawyers, therapists, ministers, teachers and anyone who would listen. People thought I was a meditator because no one knew what mediation was, back then. When I said, "I help couples sit and talk and listen to each other and get divorced peacefully," the almost universal response was "That makes so much sense." Harvard Law School Professor Frank Sander said, "You are riding the crest of a wave, but don't give up your day job."
A Massachusetts probate judge, the late Sheila McGovern, recommended I join the law firm of Healy and Lund. Regina Healy and Diane Lund did what she said, and they changed the name of the firm to Healy, Lund and Fiske. They taught me family law and I taught them mediation. Probate Judge Edward M. Ginsburg believed in the process and sent cases to me. My first mediation began with the wife addressing her husband, their two lawyers and me: "We understand we are some sort of experiment!"
After two years of mediating divorces I had my first mediation training when John Haynes and Steve Erickson came to Worcester. Then Margaret Shaw joined with the Mass. Bar Association in 1985 to provide more divorce mediation training, and Chris Moore did the same in 1987. Diane Neumann, Phil Woodbury and I founded Divorce Mediation Training Associates in 1988 and we have been training people in divorce mediation ever since, though Phil took up carpentry (he's in Somerville, and excellent) and gave up mediation a few years ago.
See the Divorce Mediation Training website.
I have probably mediated about 2,500 divorces, separations and contracts to stay married since 1979. In response to requests from families I have expanded my mediation practice to include a broad range of disputes, from siblings trying to decide questions of care of a relative to a father and son reaching a financial agreement. I have volunteered my services as a mediator to my town government: in one case I helped to resolve a dispute between citizens and a town official. The point: mediation is a creative, efficient process for addressing human conflict. You get a place to talk. You stay in charge of your life.
OF COUNSEL
As of January 1, 2012 I became Of Counsel at Healy, Fiske, Richmond & Matthew, LLP and no longer a partner. I practice often at my home office at 8 French Road, Weston, directions linked below. If Cambridge is more convenient for you we can meet at my law firm, 43 Thorndike Street in the lovely Bulfinch building behind the Middlesex Probate and Family Court near the Lechmere subway.
Articles by John Fiske
Bargaining in the Light of the Law: The Case of Divorce (2017)
Divorce law was relatively dark when Mnookin and Kornhauser wrote about bargaining in the shadow of the law in 1979. The concept of private ordering was encouraged, with spouses reaching their own agreements and avoiding courts, with some guidalnce from the law. There have been many improvements in clarifying divorce law since then, with established principles of parenting and formulaic guidelines for child support and alimony that tell people what the law expects. Hence mediaiton and other settlement processes can occur more often, and early in the process, all to the good of the family as well as the professional.
The Best Question
This article defines the best question a divorce lawyer should ask her client in their first meeting and explains why. (For simplicity, I refer to the lawyer as "she" and the client as "he.") The best question she can ask is "What kind of relationship do you want to have with your ex-spouse after the divorce?" I offer three reasons why I believe this to be the best question.
The Lawyer as Abider
The lawyer whose client is in mediation is an advisor, not a zealous advocate. To quote the rule,
"As a representative of clients, a lawyer performs various functions. As advisor, a lawyer provides a client with an informed understanding of the client's legal rights and obligations and explains their practical implications." Preamble, A Lawyer's Responsibilities, SJC Rule 3:07 Professional Conduct.
The Mediator Confronts Fear
When Hamlet says at the very end of the play, "The readiness is all," he could be talking about our clients and ourselves. In a voluntary process such as mediation, no one should be agreeing to anything before he or she is ready. Only after they have found the cause of their fear and worked through it will they be ready to commit to an agreement.

Marital Agreements Upheld in Massachusetts
The Supreme Judicial Court of Massachusetts on July 16, 2010 answered in Ansin v. Craven-Ansin the long-deferred question of whether a marital agreement should be recognized. The answer is "yes." Their reasoning centers around the spouses' freedom to contract, "permitting the parties to arrange their financial affairs as they best see fit." Various standards are defined, emphasizing informed consent free of fraud or duress.

A Great Weight Can Be Lifted: Another Advantage Of Marital Mediation
This article focuses on the benefits of marital mediation as an alternative to trying to deal with "Antenuptial Agreements" presented to you two weeks before the wedding during the Christmas holidays!

Marital Mediation: An Emerging Area Of Practice
This article describes the process of "Marital Mediation" as a relatively new field of family mediation, designed to keep couples together using established family mediation techniques. Previously many of these techniques were used solely in divorce mediation. We begin by describing what the process involves, how it differs from both couples counseling and divorce mediation, and why we believe it often works for couples when counseling has not. We also discuss suggestions for promoting the development of Marital Mediation using both research and marketing techniques.

Marital Mediation For Family Mediators
If you are a family mediator, you might expand your practice to offer mediation to help couples stay married. The process, called "marital mediation," uses the specific settlement focus of mediation to preserve a marriage in ways not attempted by family therapy. The process uses your family mediation skills to help couples negotiate new terms for their marriage. Couples may use mediation to enter into a written post-marital contract defining their own solutions.