About June Jacobson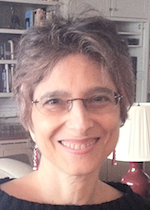 Professional Background
I have been a family and divorce mediator since 1996, and have trained mediators at the Cardozo Law School (Yeshiva University) and the Center for Mediation and Training. I was admitted to the NYS bar in 1980, and have been a psychotherapist and social worker since 1987.
I have appeared on national television as an expert on the legal and psychological implications of parenting, and I have served as a consultant to the New York Times, Time magazine, and other publications. I am a Founding Member of the Academy of Professional Family Mediators (APFM) and a former member of its first Board of Directors, a former President of the Family and Divorce Mediation Council of Greater New York (FDMCGNY), and a former member of the Board of Directors of the New York State Council on Divorce Mediation (NYSCDM). I am an Advanced Mediator Member of APFM, a Practitioner Member of the Association for Conflict Resolution (ACR), and an Accredited Member of NYSCDM.
Personal Background
I am a divorced parent with over twenty-five years of first-hand experience in co-parenting peacefully and cooperatively.
Fees
I offer a free consultation (20 to 30 minutes) to explain the mediation process and answer your questions, including a full discussion of the hourly rate for mediation. Fees are paid "as you go," with no retainer charged at the outset. If you choose to have me draft an agreement at the conclusion of the mediation, there is a separate fee for me to do so, which depends on the complexity of your circumstances. Finalizing a divorce in court involves additional fees.
Location
I AM CURRENTLY PROVIDING MEDIATION SERVICES ONLINE, THROUGH ZOOM, SKYPE, AND GOOGLE HANGOUTS.
My office is located at 303 Fifth Avenue (at 31st Street), Suite 1407 (14th floor). The office is conveniently accessible by most subway lines, and there are several parking lots within a few blocks of the office.
I look forward to hearing from you and working with you!