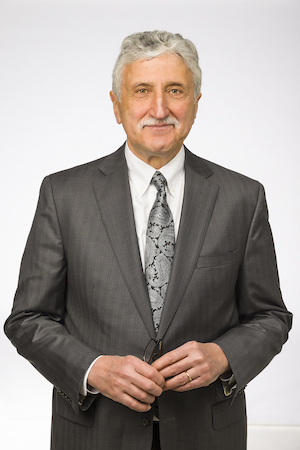 I receive a lot of nice emails and letters from people who work with me. Some are included in the Reference Section of this web site. In March 2019 I got one from a nationally recognized advocate in Constitutional and Civil Rights matters that I thought described my passion for my work very well. He wrote:
….watching you work your magic was fascinating. You really have found your calling bringing adversaries together to see the world in a different way….[A]nd resolve their seemingly insurmountable disputes. Very few people can do that! And you got it done!
I was not only flattered. I was also impressed and gratified by his awareness of the power of mediation; that it presented opportunities and format so much more conducive to a genuine look beyond the simplistic binaries of litigation's "win-lose" and into the deeper realm required by the complexities of disputes and people in them.

Mediation is indeed increasingly becoming more than merely an "Alternative". It is primary and deservedly so. The fact is that parties want to sit down and try to iron out the issues at an earlier point and in a less formal environment. They want to be heard, which most times doesn't happen in lawsuits. Mediation and the services I provide afford them and their legal representatives that opportunity.
I was the first Cleveland lawyer to dedicate my practice entirely to commercial mediation and other ADR-related services. I came to professional mediation after decades of hands-on experience in alternative dispute resolution. In addition to my considerable experience as a trial lawyer, I participated in federal projects related to early intervention and mediation and I continue to teach alternative dispute resolution. I have a strong foundation and know how and when mediation works and where its use is appropriate.
Just before I founded MediationInc in 2000, it became clear to me that parties and their representatives would rather self-determine the outcome of their disputes than cast their fates to the difficulties and uncertainties of the litigation process. Data supports this. I came to a point in my career where helping disputants and lawyers as a facilitator and peacemaker felt good. It was a natural transition for me. It fit my personality. It was so very gratifying to see my work result in handshakes and good relations between former adversaries, as echoed in the compliment above, instead of the acrimony that almost invariably flows from litigation.
I have mediated and have developed expertise in a wide variety of disputes and subject matter during the past 29-plus years of my career as a neutral and I now provide services to a regional and national clientele. With my experience I developed a certain wisdom and reputation as an astute problem solver who is able to help disputants with their most complex, high stakes and deep-rooted disputes. My peers recognize that I understand mediation as the art form that it is by my utilization of intuition, adaptation, listening and creative skills and they rely on me for my knowledge, experience and the judgment that comes with it.

In a recent tribute, I was commended by the Ohio Mediation Association as a "Distinguished Practitioner". That honor goes on to identify one of the cornerstones of my success and preeminent reputation. "As a practitioner, Jerry has had a knack of finding the human elements behind the numbers commonly exchanged in civil mediation."
I'm recognized in Best Lawyers in America and Super Lawyers and I was inducted as a Distinguished Fellow in the International Academy of Mediators (IAM), the leading professional organization for active mediators worldwide. I am the only Cleveland mediator to receive this recognition. I was recognized as Best Lawyers'© 2013 and 2018 Cleveland Mediation "Lawyer of the Year" and MediationInc was named a "Best Law Firm for 2018 and 2019". I have held Martindale's highest rating, AV Preeminent for several decades.
My career has been privileged and it continues to afford me the great fortune of being able to assist disputants in figuring out the problems they have with one another and moving on with their lives and endeavors without being stuck in the past history of conflict.