March 2022
3/01
How to Mediate Amid a Power Imbalance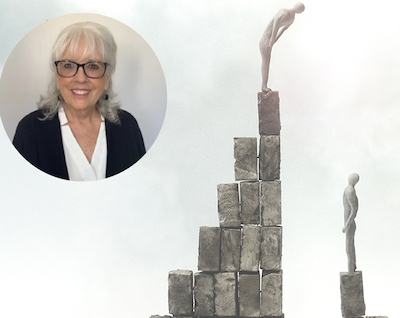 Though mediation is intended to provide a neutral, fair environment for the resolution of disputes, it often does not begin as a level playing field. One party may hold a significant advantage in terms of finances, legal advice or more personal factors. Is it the job of a competent mediator to address this imbalance?
read more

Mediation Room named in honor of Magistrate Mary McElwee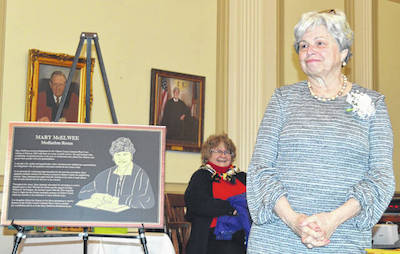 WILMINGTON — Longtime Clinton County Common Pleas Court Magistrate Mary McElwee was given a retirement party Friday at the county courthouse where the Mediation Room will be named in her honor.
read more

February 2022
2/08
East Jordan High School students produce videos for Northern Community Mediation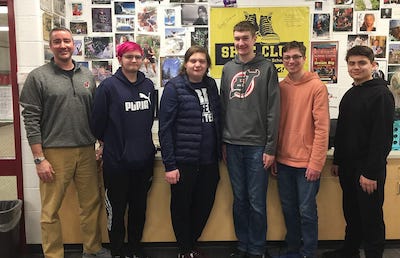 Northern Community Mediation has been working with five of teacher Matt Hamilton's students at East Jordan High School to produce videos promoting mediation. Northern Community Mediation executive director Dr. Jane Millar met with the class in November to explain mediation and the services offered by the nonprofit organization.
read more

Purdue Pharma bankruptcy mediator says Sacklers, US states closer to deal over opioid claims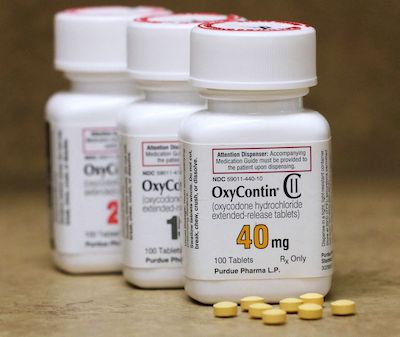 A mediator reported on Tuesday that members of the Sackler family that own Purdue Pharma and U.S. states opposed to the OxyContin-maker's bankruptcy exit plan are "even closer" to a settlement over claims that the company fueled a U.S. opioid epidemic.
read more

Major League Baseball looks to federal mediator to help end sport's lockout, sources say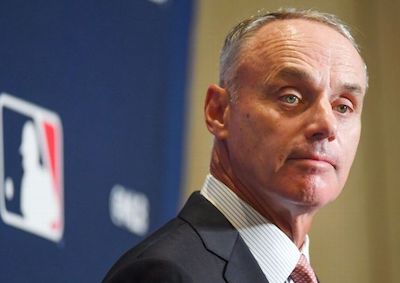 Major League Baseball on Thursday requested the immediate assistance of a federal mediator to help resolve the sport's lockout, sources told ESPN, potentially inserting the presence of a neutral party to end a work stoppage now in its third month.
read more

Eastern Michigan, women and men alleging coverup of sexual assault to enter mediation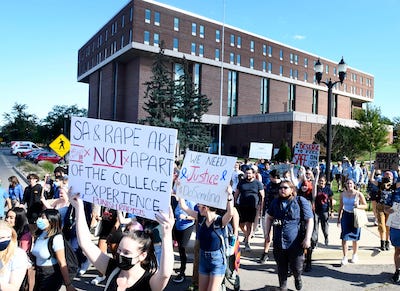 Eastern Michigan University has agreed to enter into mediation with two dozen current and former students who allege in lawsuits that the college failed them after they reported sexual assaults.
read more

2/01
Compulsory Mediation: Is There an Upside?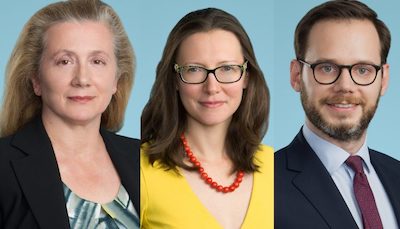 There are two ways in which mediation of a dispute can be made compulsory. The first is a matter of contract, in which the parties include in their dispute resolution clause a multi-step process which obliges them to go to mediation as a precondition to commencing litigation or arbitration. The second is legislation requiring all or certain cases to go to mediation before or at an early stage of litigation.
read more

Toms River OKs mediation on lawsuit claiming egg farm purchase was to keep Orthodox out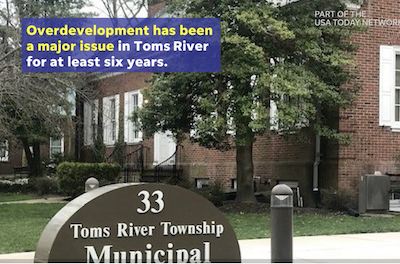 The township has moved closer to resolving a long-running religious land-use lawsuit, agreeing to enter mediation on litigation involving an old egg farm on Route 9.
read more

State requests mediation in Del Mar railroad fence dispute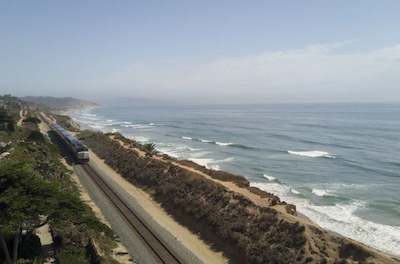 The California Coastal Commission and the city of Del Mar both have filed requests for the federal Surface Transportation Board to mediate a dispute with North County Transit District over its plan to install a fence along the railroad right-of-way on the coastal bluffs in Del Mar.
read more

Taryn Summers case headed to criminal mediation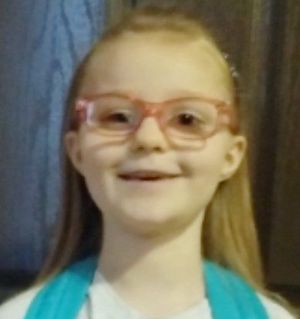 With a jury trial pending in March, the prosecution and defense teams agreed Friday to move the case filed against Connie Smith, 54, of Emmett to criminal mediation.
read more

January 2022
1/18
Ways Family Mediation Can Help Resolve Elder Care Conflicts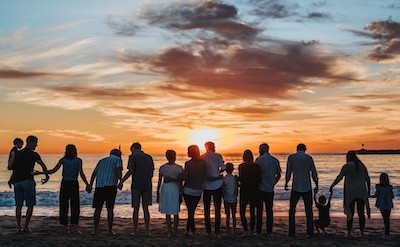 Mediators can offer constructive, non-judgmental solutions to siblings when it comes to sharing the responsibilities of caring for parents
read more

Certain Marin disputes are overdue for some mediation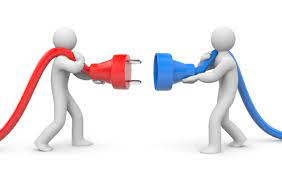 In the public sector, the art of compromise isn't valued as much as it is in the world of private legal conflicts. Those of us who've participated in mediations or served as mediators understand the value of the process to resolve seemingly unresolvable disputes to reach an agreement.
read more

Union, company, consider mediation at BC mine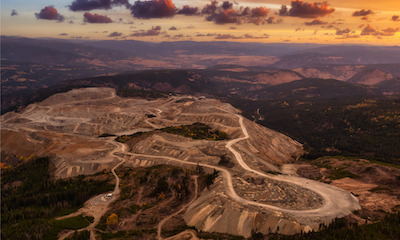 United Steelworkers ratification vote must be concluded no later than Jan. 24, says employer
read more

Understanding the Differences Between Arbitration and Mediation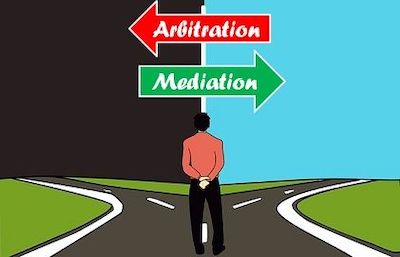 Arbitration and mediation are popular forms of alternative dispute resolution mechanisms to litigation based on consensus between the parties.
read more

1/11
Ramirez wants signatures on mediation papers—and he has half a billion reasons for that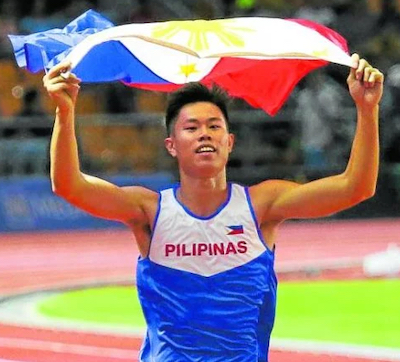 Days after getting EJ Obiena to agree to mediation, Philippine Sports Commission (PSC) Chair Butch Ramirez urged the pole vault star to sign papers that could trigger the start of the process.
read more

China's New Intellectual Property Mediation Rules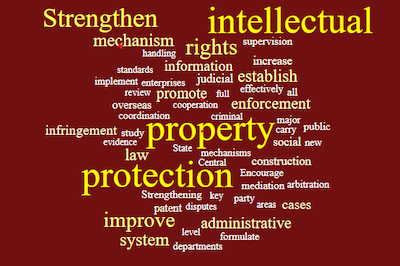 In what appears to be an effort to standardize and professionalize its mediation practices and procedures, China recently enacted new rules governing the mediation of intellectual property disputes.
read more

USA Gymnastics mediator enters archdiocese abuse case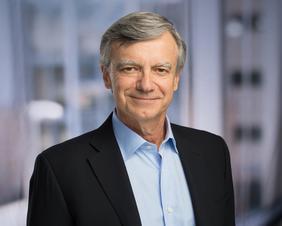 The 3-year-old bankruptcy reorganization of the Archdiocese of Santa Fe entered a critical phase on Monday, with insurance companies and clergy sex abuse claimants meeting in a confidential mediation with attorneys for the church.
read more

What a family mediator and lawyer does in a workday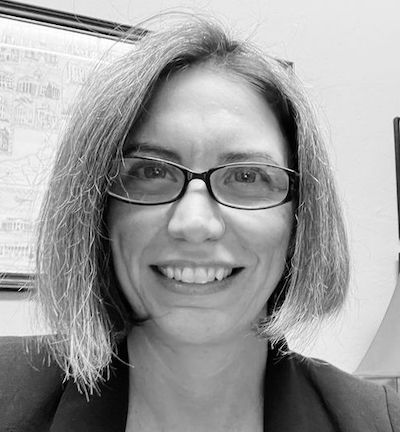 A crazy morning, a lunch of chicken pie and collards, and lots of emails.
read more

Prepare for Mediation With Ranges Instead of Bottom Lines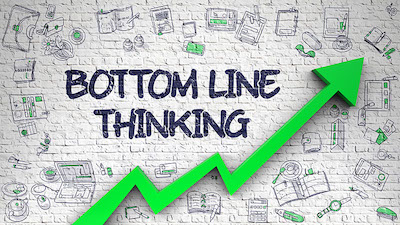 One of the most common mistakes I see in mediation is when a party comes into the process with a firm "bottom line" in mind.
read more

December 2021
12/28
'Cure Violence': How a growing program offers street-level conflict mediation in Atlanta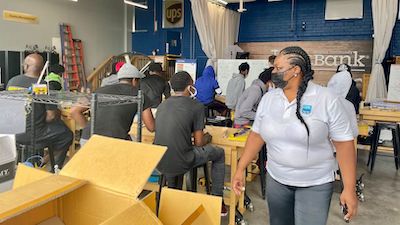 When a shooting occurs within a cluster of neighborhoods just south of I-20 in Atlanta, police officers aren't the only ones to respond to the scene. People like Tekesia Shields are often dispatched too. And they stay involved long after the crime scene tape is taken down. Shields will offer counseling and resources to the shooting victims, make sure neighbors are OK and work to figure out what led to the conflict. In other instances, Shields aims to stop violence before it happens, working out disagreements before they escalate to gunfire.
read more

Atlantic City Casino Property Tax Break Ordered to Mediation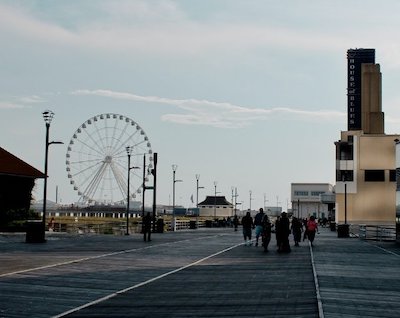 The Atlantic City casino payment-in-lieu-of-tax (PILOT) amendment signed by New Jersey Gov. Phil Murphy (D) last week is headed towards mediation.
read more

Biden Appoints Acting Labor Mediation Director, Demands Senate Action on Nominee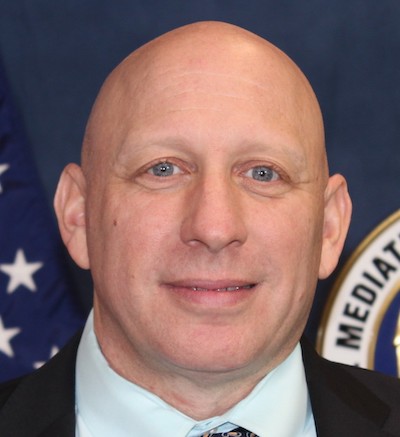 President Biden's choice to lead the Federal Mediation and Conciliation Service has languished awaiting a confirmation vote by the Senate since August.
read more

Fate of Buffalo elevator heads to mediation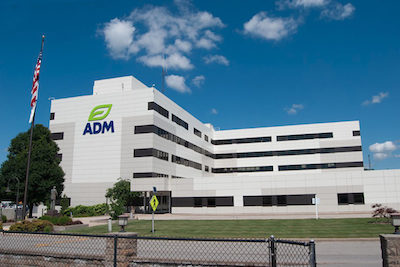 BUFFALO, NEW YORK, US – The fate of a historic grain elevator damaged by a Dec. 11 windstorm was ordered by a judge to mediation on Dec. 27, according to a WGRZ-TV report. The 125-year-old Great Northern Grain Elevator is owned by ADM and has been inoperable for 40 years. ADM has sought several times for permission to demolish the structure over the years but has been stymied by historic preservation groups.
read more

As legal fees grow beyond $7 million, Buffalo Diocese bankruptcy case heads to mediation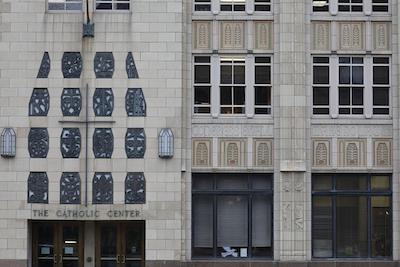 The Buffalo Diocese, which has racked up more than $7 million in legal and professional fees in nearly two years in bankruptcy court, will head into a new phase of its Chapter 11 reorganization. Chief Judge Carl L. Bucki of the U.S. Bankruptcy Court in the Western District of New York has ordered the diocese to begin mediated negotiations with its insurers, parishes and schools, and creditors – namely the more than 900 people who have filed claims accusing priests and other diocese employees of child sexual abuse.
read more

12/14
How to pop the (mediation) question - a mediator's perspective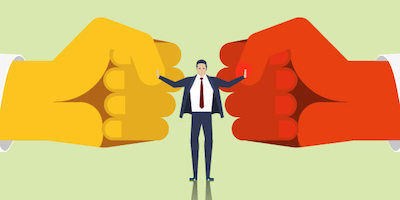 You are litigating a case and you want to raise the topic of settlement with the other side. You are afraid, however, to prejudice your position by making the other side think that you are desperate to settle. There is no court-ordered mediation on the horizon. How best to get the other side to the table?
read more

Camarillo seeks to disband rent commission for mediator on landlord, renter disputes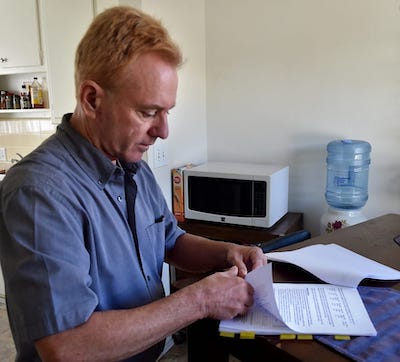 Camarillo is moving to replace its Rent Review Mediation Commission, which resolves disputes between landlords and tenants, with a lone mediator.
read more

Revealing Statistics About Divorce Mediation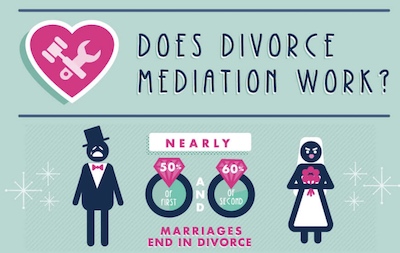 TopCounselingSchools.org compiled information and statistics from a variety of sources to illustrate the effectiveness of divorce mediation. Here are some of the most notable pieces of information they highlighted.
read more

California Expands Family Leave and Modifies Small Employer Mediation Pilot Program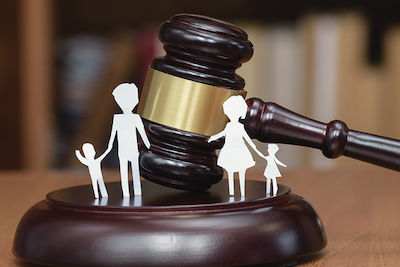 On January 1, 2022, leave under the California Family Rights Act ("CFRA") will be expanded to provide employees with up to twelve weeks of job-protected leave to provide care to a parent-in-law with a serious medical condition. AB 1033 also makes changes to the Department of Fair Employment and Housing's ("DFEH's") small employer family leave mediation pilot program.
read more

12/07
Eviction mediation program sees 'tsunami' of activity in November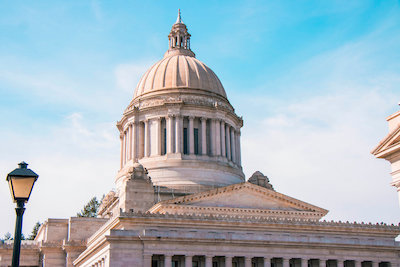 An agency tasked with handling mediation for tenants with unpaid rents is seeing an influx of new cases as eviction protections put in place due to the COVID-19 pandemic have gone away.
read more

India Mediation Bill: Not getting the Act together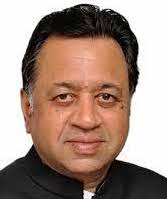 While it contains many pluses, the Bill needs improvement in some crucial places
read more

Davenport schools say mediation program has reduced suspensions.

Davenport school officials say a new approach for addressing fights among students has led to fewer repeat incidents, fewer suspensions and better outcomes.
read more

City of Pasadena Announces Community Mediation Program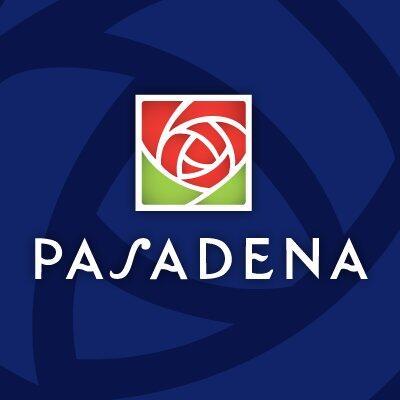 The City of Pasadena will be implementing a City Prosecutor Community Mediation Program. This program is designed to help in the early resolution of community disputes so that these disputes do not rise to the level of police, criminal justice or court involvement.
read more

November 2021
11/30
Alzheimers Q&A: What does elder mediation mean?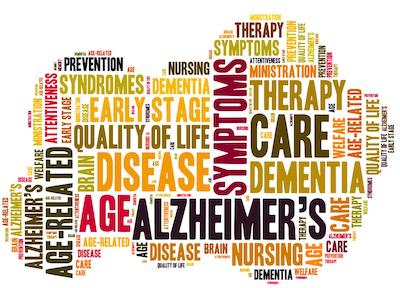 Elder mediation aims to address conflicting issues in families and in institutions and provides a forum for family decision-making. Elder mediators assist with difficult conversations among family members, and they help make plans and reach acceptable outcomes to disagreements.
read more

Decoding India's Draft Mediation Bill 2021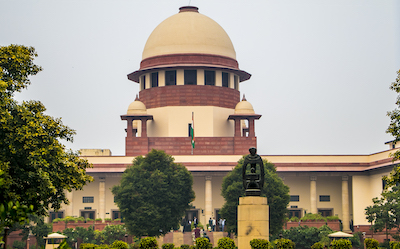 The recently proposed Draft Mediation Bill ("draft bill") is a step towards institutionalizing mediation as a method of resolving disputes. This article attempts to highlight the present framework governing mediation and its shortcomings therein. To overcome shortcomings, the government has proposed the draft bill. However, the draft bill has raised various concerns which need to be addressed urgently.
read more

A Marin Lawyer Became the "Godfather of Conflict Mediation" - Then He Ran For Office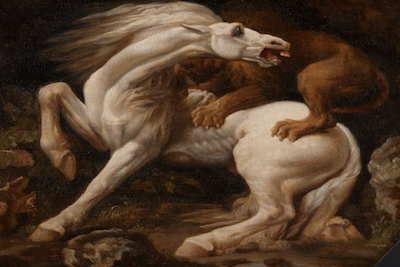 In These Polarizing Times, Is Any California Community Safe from Bitter Battles? There is no mask or vaccine that can protect communities from high conflict. Even people who are highly skilled at avoidance and de-escalation can get stuck in bitter, all-consuming, no-win battles in their hometowns. read more

Workshop Held to Assess the Needs in the Field of Mediation and Arbitration in Turkey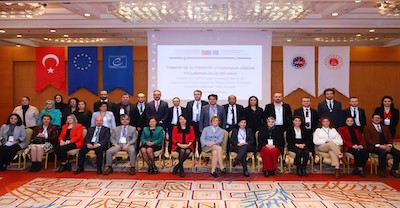 The Council of Europe is carrying out a detailed needs assessment analysis and expert review of the legal framework on mediation in Turkey and best practices in Europe in the field of mediation in civil and commercial disputes within the framework of the EU-CoE Joint Project on "Promoting Alternative Dispute Resolution (ADR) in Turkey".
read more

11/23
Kyle Beach agrees to mediation with Blackhawks; settlement talks back on
Two weeks after talks seemed to break down, the two sides will meet in December for mediation involving Beach's sexual assault lawsuit against the Hawks.
read more

Marilyn Manson's lawyers may seek 'global mediation' to settle rape and sexual assault charges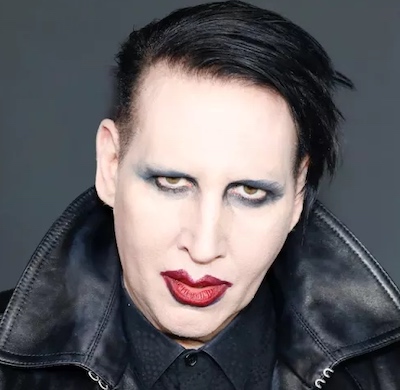 Marilyn Manson's lawyer tells US court that the singer may seek "global mediation" to resolve the multiple sexual assault and abuse cases brought against him
read more

Prosecutor drops charges against officer in rare case of restorative justice mediation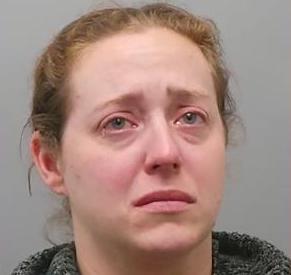 Criminal charges against a St. Louis County police officer who shot a Black woman were dropped Monday after the victim requested a restorative justice mediation that focuses on repairing the harm caused by an offense.
read more

Mediation commences today in Rams relocation case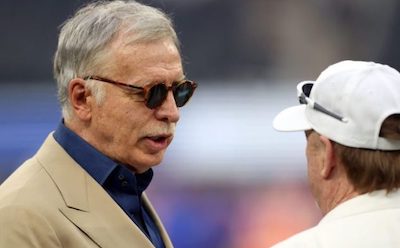 In a little more than a month, the high-stakes litigation arising from the relocation of the Rams will go to trial in St. Louis. Starting today, the parties will convene in an effort to resolve the case.
read more

11/16
How Do Lawyers Counsel Clients During Cold-Feet Mediation Moments?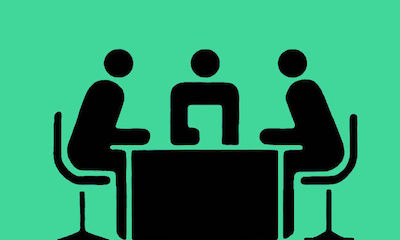 "Cold feet" can be defined as an apprehension or doubt strong enough to prevent a planned course of action. Mediators come across this phenomenon, when everything is agreed and then one of the parties develops cold feet!
read more

From Gang Member to Gang Mediator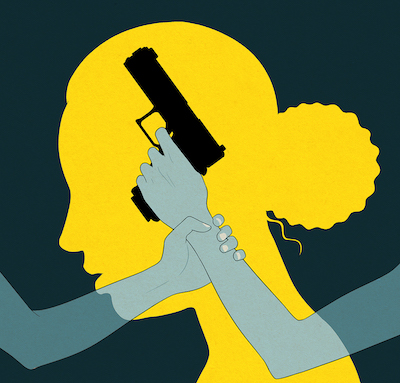 An "interrupter" tells her story about preventing violence on the streets of Chicago.
read more

9/11 Victim Fund Director Feinberg Is Named Mediator for J&J Fight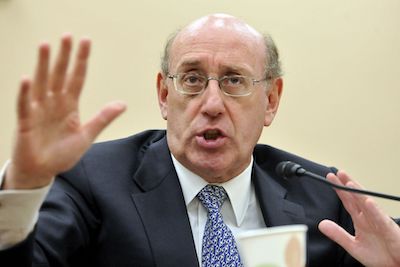 The lawyer who oversaw payments to victims of the Sept. 11 terrorist attacks has agreed to mediate part of the fight between Johnson & Johnson's former talc supplier and thousands of women who claim the company's baby powder causes ovarian cancer.
read more

Ecuador to use military, mediation to end prison violence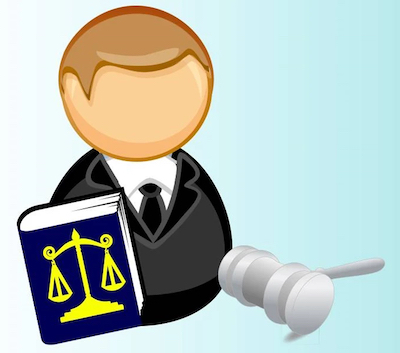 Authorities attribute the unrest to competing drug-trafficking gangs fighting over trafficking routes. Steps to pacify the prisons were agreed with a wide range of officials, Lasso said, describing the violence as one of the biggest crises the country has faced in decades.
read more

Clarks agrees to mediation in fire-and-rehire strike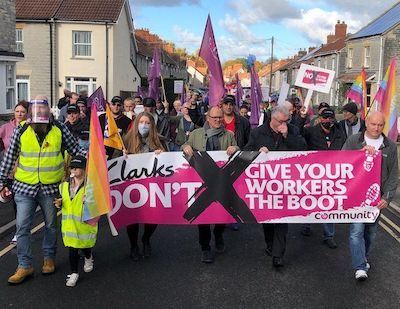 The shoe retailer Clarks has agreed to allow mediators to help resolve a strike at its warehouse in Street, Somerset. The conciliation service Acas confirmed that it is in contact with the company and the union about arranging talks. Staff at the warehouse have been on strike since 4 October over pay and conditions.
read more

The Verkhovna Rada of Ukraine has passed the law on mediation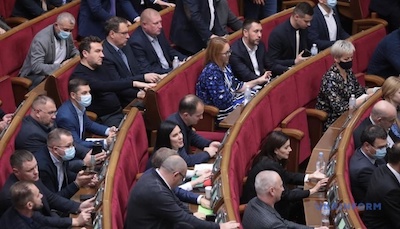 Some 247 MPs voted for the relevant decision, an Ukrinform correspondent reported. The approved document proposes defining the legal basis and procedure for mediation in Ukraine.
read more

11/09
India government releases draft bill of country's first mediation law
India's Ministry of Law and Justice released Friday the Draft Mediation Bill, 2021, inviting comments and suggestions from all stakeholders. The bill aims to promote, encourage and facilitate mediation in the country, particularly institutional mediation.
read more

Mediation is Available at the North Carolina Court of Appeals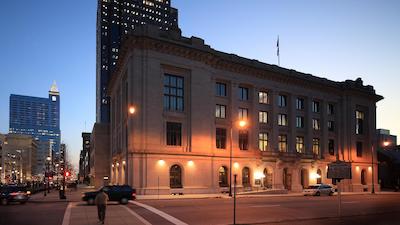 The week of October 17-23 has been designated as Conflict Resolution Week in North Carolina. Mediation is a form of conflict resolution in which the parties meet with an impartial and neutral person who assists them in the negotiation of their differences. Parties may participate in mediation prior to litigation or after the commencement of litigation or even on appeal. Unlike many states, in North Carolina, mediation is available at the Court of Appeals. The Appellate Mediation Project was established in 2002.
read more

To limit evictions, Bellevue provides landlord-tenant mediation, money for back rent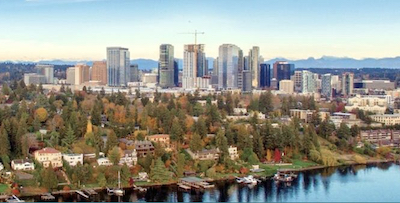 With the statewide moratorium on evictions ending last week, the City of Bellevue is offering mediation to help tenants and landlords negotiate repayment of overdue rent, on-hold because of impacts from the COVID-19 pandemic. The city is also providing money to low- and moderate-income residents to cover back rent and unpaid mortgage.
read more

Dealing with a landlord-tenant issue? N.H. officials say a new mediation program can help keep you out of court
New Hampshire residents have a new way to avoid evictions or resolve housing disputes outside a courtroom. Tenants and landlords can now request to use a free mediation process, where a neutral third party can help to come up with a solution to their underlying disagreements before an eviction case is filed.
read more

11/02
Louisiana Implements Mediation Program for Hurricane Ida Claims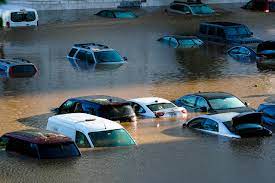 Louisiana has established a voluntary mediation program for the purpose of resolving property/casualty insurance claim disputes related to damage caused by Hurricane Ida, which struck Southeast Louisiana as a category 4 hurricane in late August.
read more

Next