As a service to the ADR and ODR fields, Mediate.com is honored to make the book "Online Dispute Resolution: Theory and Practice" by Mohamed S. Abdel Wahab, Ethan Katsh and Daniel Rainey ( Eds.) available. We here begin with the Forward, Introduction and First Chapter of "Online Dispute Resolution: Theory and Practice."
---
Attachments
---
Biography
---

Professor Ethan Katsh is the director of the Center for Technology and Dispute Resolution and Professor Emeritus of Legal Studies at the University of Massachusetts. Along with Janet Rifkin, he wrote the first book on ODR, Online Dispute Resolution: Resolving Disputes in Cyerspace (2001). Professor Katsh is a graduate ofthe Yale Law School and was one ofthe first legal scholars to recognize the impact new information technologies would have on law. He is one of the founders of the field of ODR and author of two books on law and technology, Law in a Digital World (Oxford University Press, 1995) and The Electronic Media and the Transformation of Law (Oxford University Press, 1989). He is currently consultant on online dispute resolution to two federal agencies. Professor Katsh has chairedthe InternationalForums on Online Dispute Resolution, held in Geneva in 2002 and 2003, Melbourne in 2004, Cairo in 2006, Liverpool in 2007, Hong Kong in 2007, Victoria (Canada) in 2008, Haifa, Israel inJune 2009, Buenos Aires in 2010 and Chennai (India) in February 2011. He has been Visiting Professor of Law and Cyberspace at Brandeis University, is on the Board of Advisors ofthe Democracy Design Workshop, the legal advisory board of the In Sites E-governance and Civic Engagement Project, the Board of Editors of Conflict Resolution Quarterly, and is a Fellow of the American Bar Foundation.Professor Katsh received the Chancellor's Medal and gave the campus Distinguished Faculty Lecture in October 2006.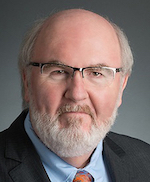 Daniel Rainey is a mediator, author and trainer, and a principal in Holistic Solutions, Inc., an organisation that offers training and consulting in a variety of conflict engagement modes. Until 2017, he served as the Chief of Staff for the US National Mediation Board and is the Co-Chair of IMI's Online Dispute Resolution Taskforce.
Mohamed S. Abdel Wahab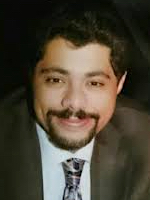 Dr. Mohamed S. Abdel Wahab (MCIArb.), Licence en Droit (CAI), LL.M. (CAI), CIArb Dip. International Commercial Arbitration (Balliol College, Oxford University), MPhil and Ph.D (Manchester University, UK), is an Assistant Professor, Faculty of Law (Cairo University, Egypt). He is a Founding Partner of Zulficar & Partners where he serves as the head of the Firm's International Arbitration and Project Finance/PPP Groups. Dr. Abdel Wahab is an approved Tutor, Vice-Chairman of the Cairo branch of theChartered Institute of Arbitrators, and Chair of the Institute's Technology Committee. Dr. Abdel Wahab also holds a number of visiting posts in Egypt, the UK, and the USA. He is currently a Fellow of the Centre for Technology and Dispute Resolution at the University of Massachusetts, USA and Adjunct Professor and Faculty Coordinator for the Indiana University LL.M. Program in Business and Comparative Law (Egypt). Dr. Abdel Wahab is a Senior Counselor for International Legal Affairs and International Contracts at the Information Technology Industry Development Agency (ITIDA). He regularly appears as arbitrator, expert, and counsel in major ad-hoc and institutional arbitral proceeding ssubject to Egyptian and foreign laws such as English,F rench, Emirati, Saudi and Swiss Laws, where he has prosecuted arbitral proceedings across diverse investment and commercial spectrums. Dr. Abdel Wahab is also a CEDR accredited mediator, member of the LCIA Arab Users Council, and Mediation Consultant to the World Bank. He is a leading ODR scholar, who holds over forty-five prizes for academic achievement, and has widely published in learned international journals and is a regular speaker in national and internationa lconferences on International Commercial Arbitration, Online Dispute Resolution, Private International Law, Project Finance and PPPs, and IT Law.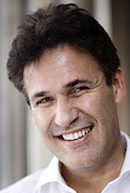 Professor Richard Susskind OBE is an author, speaker, and independent adviser to major professional firms and to national governments. His main area of expertise is the future of professional service and, in particular, the way in which the IT and the Internet are changing the work of lawyers. He has worked on legal technology for over 30 years. He lectures internationally, has written many books, and advised on numerous government inquiries. Richard lectures internationally and has been invited to speak in over 40 countries and has addressed audiences (in person and electronically), numbering more than 250,000. He has written and edited numerous books, including Expert Systems in Law (OUP, 1987), The Future of Law (OUP, 1996), Transforming the Law (OUP, 2000), The Susskind Interviews: Legal Experts in Changing Times (Sweet & Maxwell, 2005), The End of Lawyers? Rethinking the Nature of Legal Services (OUP, 2008), Tomorrow's Lawyers (2013), and has written around 150 columns for The Times. His work has been translated into 10 languages.