Caseload Manager for Ombuds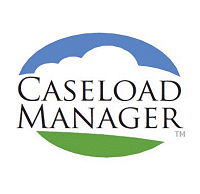 Caseload Manager is the #1 case management system for college & university, non-profit, corporate and governmental ombuds offices! Ombuds
Our Ombuds Caseload Manager Model includes:
Optional auto delete of participant identifying Information upon case close
Ability to segregate and retain non-identifying demographic data
Available IOA case management categories model
Instant access to case and office data
We provide an unlimited ability to configure Caseload Manager to suit your program's data and reporting needs. We have extensive expertise in protecting participant identities.
Please check out the Tour resources at www.CaseloadManager.com and the Caseload Manager Support Center. The Help Topics List will give you a sense of the available capacities of Caseload Manager.
Please schedule a personal tour with us at your earliest convenience. We will set you up with a system to try out for free for a month (more if needed) and work with you and your team to optimize Caseload Manager.
See how the ICANN Ombuds Office uses Caseload Manager for its annual report.
Prepare to be impressed!
View the Ombuds Case Management Webinar here